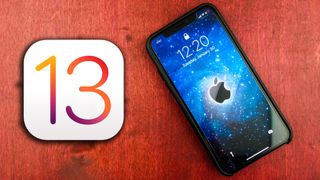 The iOS 13 release date is next week, and it's Apple's way of updating the software on your existing iPhone, even if you don't plan on upgrading to a new device.
When it launches on Thursday, September 19 – one day ahead of the official iPhone 11 and iPhone 11 Pro series release date – your old iPhone will change for the better.
Sure, the iOS 13 update played second fiddle to new hardware at Apple launch event – the official release date wasn't even mentioned on stage. But it'll be big news soon.
That's because the new iOS 13 features are coming to a lot of new iPhones out there, specifically every iPhone since the iPhone 6S. A lot of people will benefit from it.
You don't have to wait to get iOS 13, as the public beta, launched in late June, is still available to download. We have instructions on how to download and install it with a step-by-step video below.
Dark Mode the standout iOS 13 feature in 2019 – it inverts those bright white-screen backgrounds with more black and dark gray hues, making the display easier to read at night. It's a difference maker in your day-to-day or night-to-night iPhone use.
The new QuickPath swipe keyboard is a big highlight too, and the new ways to edit photos has made us open Lightroom a lot less. It's plenty powerful compared to the native photo and video editing tools of iOS 12.4.
Note: iOS 13 is strictly for the iPhone (and iPod Touch). iPadOS is debuting for iPad with exclusive productivity features for the bigger tablet screen on September 30.